An article at The Spectator raises the question Do alarmists know the difference between weather and climate?  The author Charles Moore may also be a man for all seasons like Sir Thomas More.  Excerpts in italics with my bolds and images.
A lot of clever people are putting the 'green' into 'greenbacks'
Until recently, those expressing skepticism about climate change catastrophe have been hauled over the coals (or the renewables equivalent) for not understanding the difference between 'climate' and 'weather'. The lack of global warming at the beginning of the 21st century was not to be taken, chided the warmists, as evidence that climate change was not happening. Weather was the passing phenomenon of each day: climate was the real, deep thing.
Now, however, the alarmists themselves have elided the two concepts, using the Australian bush fires as their cue. As Sir David Attenborough puts it: 'The moment of crisis has come'. They could be right, of course, but how could they really know? In this sense, President Trump is surely justified in warning, at Davos, against the 'Prophets of Doom'. Prophecy is a different skill from an exact understanding of the here and now.
Mr Trump might usefully have talked about the Profits of Doom too. If the movement can persuade western society that the climate emergency is upon us, there are enormous sums to be made by people who claim to be able to remedy it. Hence the patter now coming out of companies such as Blackrock, BP or Microsoft, fanned by Mammon's public intellectuals, such as Mark Carney. A lot of clever people are putting the 'green' into 'greenbacks'. A lot of less clever investors are going to get their fingers burnt.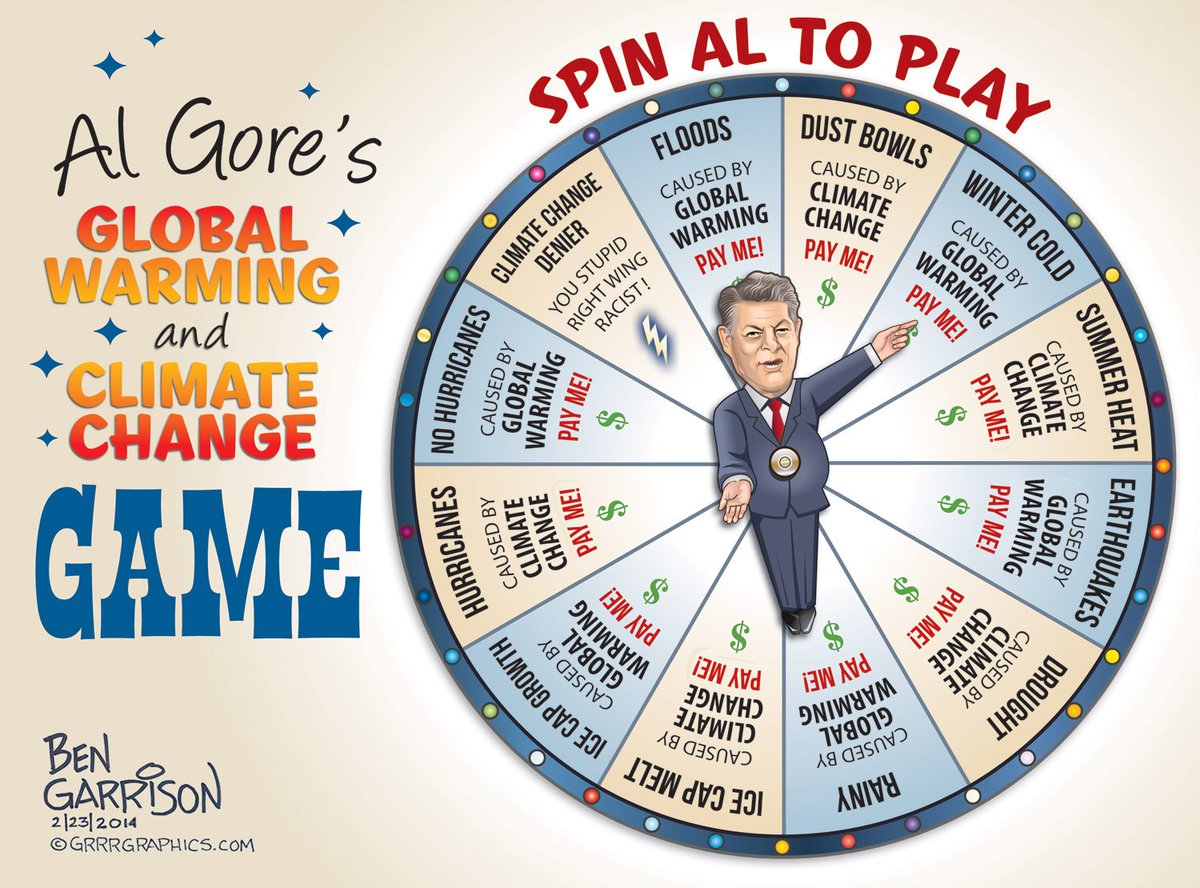 See Also Stoking Big Climate Business
Footnote:  Case in Point:  Green Fraudsters Plead Guilty
Jeff Carpoff, 49, of Martinez, pleaded guilty today to conspiracy to commit wire fraud and money laundering. His wife, Paulette Carpoff, 46, pleaded guilty today to conspiracy to commit an offense against the United States and money laundering. According to court documents, between 2011 and 2018, DC Solar manufactured mobile solar generator units (MSG), solar generators that were mounted on trailers that were promoted as able to provide emergency power to cellphone towers and lighting at sporting events. A significant incentive for investors were generous federal tax credits due to the solar nature of the MSGs.
The conspirators pulled off their scheme by selling solar generators that did not exist to investors, making it appear that solar generators existed in locations that they did not, creating false financial statements, and obtaining false lease contracts, among other efforts to conceal the fraud. In reality, at least half of the approximately 17,000 solar generators claimed to have been manufactured by DC Solar did not exist.
"By all outer appearances this was a legitimate and successful company," said Kareem Carter, Special Agent in Charge IRS Criminal Investigation. "But in reality it was all just smoke and mirrors — a Ponzi scheme touting tax benefits to the tune of over $900 million. IRS CI is committed to investigating those who take advantage and impact the financial well-being of others for their own personal gain."
"The Federal Deposit Insurance Corporation, Office of Inspector General (FDIC-OIG) is pleased to join our law enforcement colleagues in announcing these guilty pleas," stated Special Agent in Charge Wade Walters for the FDIC OIG San Francisco Regional Office. "The defendants conspired with others to create a fraudulent business venture that duped unsuspecting entities, including banks, to invest approximately $1 billion, which the two later used to support a lavish lifestyle.
Source:  https://wattsupwiththat.com/2020/01/27/dc-solar-owners-plead-guilty-to-largest-ponzi-scheme-in-eastern-california-history/