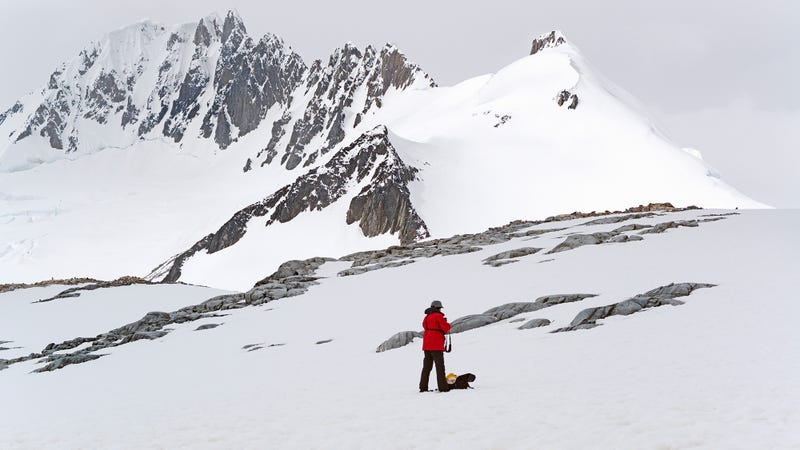 The Council on Foreign Relations reminds us: The United Nations' annual climate conference opened in Madrid last week following an important if quiet milestone: the 60th anniversary of the Antarctic Treaty, one of the most successful yet least known multilateral agreements ever signed. At the height of the Cold War, the treaty froze several countries' sovereignty claims to the polar South, while designating Antarctica a part of the global commons. Nations would not compete geopolitically over the continent but instead cooperate peacefully there in the name of science and environmental stewardship. Although fraying at the edges, the treaty remains a triumph by any measure.
Unfortunately, for all its success, it cannot protect Antarctica from the accumulating ravages of global warming. Nor is the Madrid conference, known as COP25, likely to alter the dismal trajectory of the world's greenhouse gas emissions. The juxtaposition of these two events—the Antarctic Treaty's birthday and the desultory UN climate conference—underscores the urgency of embracing truly international politics that place as much weight on environmental sustainability as on interstate rivalry.
Previous Post History of Antartica According to Onion
Antarctica, Earth's southernmost continent, faces numerous threats from climate change, but many people don't know very much about the isolated area. The Onion looks back at a history of exploration, scientific study, and human activity in Antarctica.
1490:
Lost European explorers perplexed by how cold India is.
1820:
Discovery of Antarctica sends world ice prices plummeting.
1911:
Norwegian explorer Roald Amundsen beats British explorer Robert Falcon Scott in the race to the South Pole after Scott falters during the critical Ross Ice Shelf sprint stage.
1917:
Ernest Shackleton completes the first successful mission to get a boat stuck in Antarctic pack ice and be forced to live miserably on a floe for months.
1935:
Caroline Mikkelsen becomes the first person to experience sexism on Antarctica.
1959:
The Antarctic Treaty is signed in Washington, placing a moratorium on natural resource exploitation and preventing penguins from industrializing the continent and entering the 20th-century global economy.
1991:
The ratification of the Madrid Protocol declares Antarctica to be a "natural reserve, devoted to peace and science" for the remaining 50 years of its existence.
2005:
The film March Of The Penguins documents Antarctica's disturbing descent into fascism.
2018:
OK, earthquakes under the Antarctic peninsula have caused it to droop a bit, but erectile dysfunction is common and treatable.
Story comes from the Onion (here) with my improving their final observation.