This post revisits a previous discussion of how public discourse is increasingly governed by stories at the expense of facts.  The recent street violence provides another example.  NYT columnist Bari Weiss provides an insider's look at how the media produces stories instead of reports.
Bari Weiss Twitter Thread
The civil war inside The New York Times between the (mostly young) wokes the (mostly 40+) liberals is the same one raging inside other publications and companies across the country. The dynamic is always the same. (Thread.)
The Old Guard lives by a set of principles we can broadly call civil libertarianism. They assumed they shared that worldview with the young people they hired who called themselves liberals and progressives. But it was an incorrect assumption.
The New Guard has a different worldview, one articulated best by @JonHaidt and @glukianoff. They call it "safetyism," in which the right of people to feel emotionally and psychologically safe trumps what were previously considered core liberal values, like free speech.
Perhaps the cleanest example of this dynamic was in 2018, when David Remnick, under tremendous public pressure from his staffers, disinvited Steve Bannon from appearing on stage at the New Yorker Ideas Festival. But there are dozens and dozens of examples.
I've been mocked by many people over the past few years for writing about the campus culture wars. They told me it was a sideshow. But this was always why it mattered: The people who graduated from those campuses would rise to power inside key institutions and transform them.
I'm in no way surprised by what has now exploded into public view. In a way, it's oddly comforting: I feel less alone and less crazy trying to explain the dynamic to people. What I am shocked by is the speed. I thought it would take a few years, not a few weeks.
Here's one way to think about what's at stake: The New York Times motto is "all the news that's fit to print." One group emphasizes the word "all." The other, the word "fit."
W/r/t Tom Cotton's oped and the choice to run it: I agree with our critics that it's a dodge to say "we want a totally open marketplace of ideas!" There are limits. Obviously. The question is: does his view fall outside those limits? Maybe the answer is yes.
If the answer is yes, it means that the view of more than half of Americans are unacceptable. And perhaps they are. https://theweek.com/speedreads/917760/plurality-democrats-support-calling-military-aid-police-during-protests-poll-shows …
"A plurality of Democrats would support calling in the U.S. military to aid police during protests,…
President Trump on Monday threatened to call in the United States military in an effort to curtail protests across the United States, and it turns out most Americans — even some of those who think the president is doing a poor job of handling the demonstrations against police brutality — would support such an action."
Background from Previous Post
Facts vs Stories is written by Steven Novella at Neurologica. Excerpts in italics with my bolds.
There is a common style of journalism, that you are almost certainly very familiar with, in which the report starts with a personal story, then delves into the facts at hand often with reference to the framing story and others like it, and returns at the end to the original personal connection. This format is so common it's a cliche, and often the desire to connect the actual new information to an emotional story takes over the reporting and undermines the facts.
This format reflects a more general phenomenon – that people are generally more interested in and influenced by a good narrative than by dry facts. Or are we? New research suggests that while the answer is still generally yes, there is some more nuance here (isn't there always?). The researchers did three studies in which they compared the effects of strong vs weak facts presented either alone or embedded in a story. In the first two studies the information was about a fictitious new phone. The weak fact was that the phone could withstand a fall of 3 feet. The strong fact was that the phone could withstand a fall of 30 feet. What they found in both studies is that the weak fact was more persuasive when presented embedded in a story than alone, while the strong fact was less persuasive.
They then did a third study about a fictitious flu medicine, and asked subjects if they would give their e-mail address for further information. People are generally reluctant to give away their e-mail address unless it's worth it, so this was a good test of how persuasive the information was. When a strong fact about the medicine was given alone, 34% of the participants were willing to provide their e-mail. When embedded in a story, only 18% provided their e-mail.  So, what is responsible for this reversal of the normal effect that stories are generally more persuasive than dry facts?
The authors suggest that stories may impair our ability to evaluate factual information.
This is not unreasonable, and is suggested by other research as well. To a much greater extent than you might think, cognition is a zero-sum game. When you allocate resources to one task, those resources are taken away from other mental tasks (this basic process is called "interference" by psychologists). Further, adding complexity to brain processing, even if this leads to more sophisticated analysis of information, tends to slow down the whole process. And also, parts of the brain can directly suppress the functioning of other parts of the brain. This inhibitory function is actually a critical part of how the brain works together.
Perhaps the most dramatic relevant example of this is a study I wrote about previously in which fMRI scans were used to study subjects listening to a charismatic speaker that was either from the subjects religion or not. When a charismatic speaker that matched the subject's religion was speaking, the critical thinking part of the brain was literally suppressed. In fact this study also found opposite effects depending on context.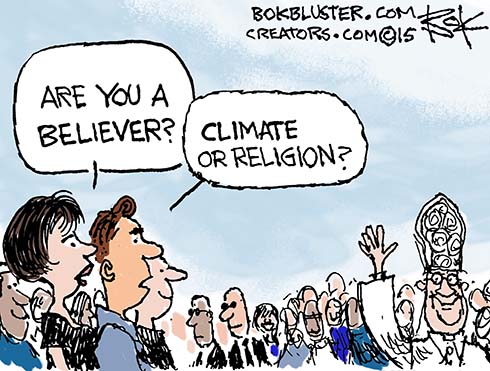 The contrast estimates reveal a significant increase of activity in response to the non-Christian speaker (compared to baseline) and a massive deactivation in response to the Christian speaker known for his healing powers. These results support recent observations that social categories can modulate the frontal executive network in opposite directions corresponding to the cognitive load they impose on the executive system.
So when listening to speech from a belief system we don't already believe, we engaged our executive function. When listening to speech from within our existing belief system, we suppressed our executive function.
In regards to the current study, is something similar going on? Does processing the emotional content of stories impair our processing of factual information, which is a benefit for weak facts but actually a detriment to the persuasive power of strong facts that are persuasive on their own?
Another potential explanation occurs to me, however (showing how difficult it can be to interpret the results of psychological research like this). It is a reasonable premise that a strong fact is more persuasive on it's own than a weak fact – being able to survive a 3 foot fall is not as impressive as a 30 foot fall. But, the more impressive fact may also trigger more skepticism. I may simply not believe that a phone could survive such a fall. If that fact, however, is presented in a straightforward fashion, it may seem somewhat credible. If it is presented as part of a story that is clearly meant to persuade me, then that might trigger more skepticism. In fact, doing so is inherently sketchy. The strong fact is impressive on its own, why are you trying to persuade me with this unnecessary personal story – unless the fact is BS.
There is also research to support this hypothesis. When a documentary about a fringe topic, like UFOs, includes the claim that, "This is true," that actually triggers more skepticism. It encourages the audience to think, "Wait a minute, is this true?" Meanwhile, including a scientists who says, "This is not true," may actually increase belief, because the audience is impressed that the subject is being taken serious by a scientist, regardless of their ultimate conclusion. But the extent of such backfire effects remains controversial in psychological research – it appears to be very context dependent.
I would summarize all this by saying that – we can identify psychological effects that relate to belief and skepticism. However, there are many potential effects that can be triggered in different situations, and interact in often complex and unpredictable ways. So even when we identify a real effect, such as the persuasive power of stories, it doesn't predict what will happen in every case. In fact, the net statistical effect may disappear or even reverse in certain contexts, because it is either neutralized or overwhelmed by another effect. I think that is what is happening here.
What do you do when you are trying to be persuasive, then? The answer has to be – it depends? Who is your audience? What claims or facts are you trying to get across? What is the ultimate goal of the persuasion (public service, education, political activism, marketing)? I don't think we can generate any solid algorithm, but we do have some guiding rules of thumb.
First, know your audience, or at least those you are trying to persuade. No message will be persuasive to everyone.
If the facts are impressive on their own, let them speak for themselves. Perhaps put them into a little context, but don't try to wrap them up in an emotional story. That may backfire.
Depending on context, your goal may be to not just provide facts, but to persuade your audience to reject a current narrative for a better one. In this case the research suggests you should both argue against the current narrative, and provide a replacement that provides an explanatory model.
So you can't just debunk a myth, conspiracy theory, or misconception. You need to provide the audience with another way to make sense of their world.
When possible find common ground. Start with the premises that you think most reasonable people will agree with, then build from there.
Now, it's not my goal to outline how to convince people of things that are not true, or that are subjective but in your personal interest. That's not what this blog is about. I am only interested in persuading people to portion their belief to the logic and evidence. So I am not going to recommend ways to avoid triggering skepticism – I want to trigger skepticism. I just want it to be skepticism based on science and critical thinking, not emotional or partisan denial, nihilism, cynicism, or just being contrarian.
You also have to recognize that it can be difficult to persuade people. This is especially true if your message is constrained by facts and reality. Sometimes the real information is not optimized for emotional appeal, and it has to compete against messages that are so optimized (and are unconstrained by reality). But at least know the science about how people process information and form their beliefs is useful.
Postscript:  Hans Rosling demonstrates how to use data to tell the story of our rising civilization.
Bottom Line:  When it comes to science, the rule is to follow the facts.  When the story is contradicted by new facts, the story changes to fit the facts, not the other way around.
See also:  Data, Facts and Information