Robert Malone writes at Brownstone Institute Delete the K in Monkeypox.  Excerpts in italics with my bolds.
In a move that is sure to trigger widespread discussion concerning the independence, objectivity and wisdom of granting authority to the WHO to manage global infectious diseases responses, the monkeypox outbreak has been declared a Public Health Emergency of International Concern (PHEIC) by the World Health Organization.
The declaration was made unilaterally, in direct contradiction of independent review panel advice, by WHO director Tedros Adhanom Ghebreyesus. Tedros made the declaration despite a lack of consensus among members of the WHO's emergency committee on the monkeypox outbreak, and in so doing overruled his own review panel, who had voted 9 against, 6 for declaring the PHEIC. Tedros asserted that this committee of experts (who met on Thursday) was unable to reach a consensus, so it fell on him to decide whether to trigger the highest alert possible.
When the group met in June, the breakdown was 11 against and three for. It is not clear what has changed in the intervening four weeks to justify the change in Tedros' position, although comments from internet pundits raise concerns that the unilateral action was taken in response to pressure from special interest advocacy groups.
There has also been a sudden burst of coordinated social media postings raising concerns regarding Monkeypox risks to children, which raises the question "If Monkeypox is a sexually transmitted disease, why are kids getting it?"
On Friday, the U.S. confirmed the first two cases of monkeypox in children, Centers for Disease Control Prevention and Control (CDC) Director Rochelle Walensky said Friday. The CDC has said children, especially those under 8 years old, are among those at "especially increased risk" for severe monkeypox disease.
At a virtual event with the Washington Post on Friday focused on new coronavirus variants, Walensky stated that:
"Both of those children are traced back to individuals who come from the men-who-have-sex-with-men community, the gay men's community,"
The WHO defines a PHEIC as "an extraordinary event which is determined to constitute a public health risk to other States through the international spread of disease and to potentially require a coordinated international response."  
The WHO further explains how this definition implies a situation that is serious, sudden, unusual or unexpected; carries implications for public health beyond an affected country's border and may require immediate international action.  Since the procedures to declare a PHEIC were implemented in 2005, the WHO has only done so six times. The last time was in early 2020, for Covid-19.
Tedros' statements clearly demonstrate that he unilaterally substituted his own opinions for those of the convened panel, raising questions of his objectivity, commitment to process and protocol, and whether he has been unduly influenced by external agents.
As the outbreak continues to grow, epidemiologists are split as to whether the WHO's decision was correct. The meeting was the second time the emergency committee convened, after a meeting on June 23 when it decided the outbreak had not met that threshold.
Dr. Jimmy Whitworth, a professor of international public health at the London School of Hygiene & Tropical Medicine:
"It is a tricky decision for the committee, in some senses, it meets the definition — it is an unprecedented outbreak widespread in many countries and would benefit from increased international coordination.
On the other hand, it seems to be an infection for which we have the necessary tools for control; most cases are mild and the mortality rate is extremely low."
The PHEIC designation comes from the International Health Regulations (IHR) created in 2005, and it represents an international "agreement" to help the prevent and respond to public health risks that have the potential to spread around the globe.
These are the same IHR which the Biden administration sought to further strengthen, but the attempt to implement proposed modifications were placed on hold after an international, multi-country outcry concerning loss of national autonomy. The unilateral actions of Tedros in this current situation clearly demonstrate that these concerns were warranted.
In an article supportive of the declaration, Vox news provided a summary of the potential financial beneficiaries of this declaration; that being vaccine manufacturers and the holding companies who have invested in them.
My Comment on Monkeypox Hygiene Guidelines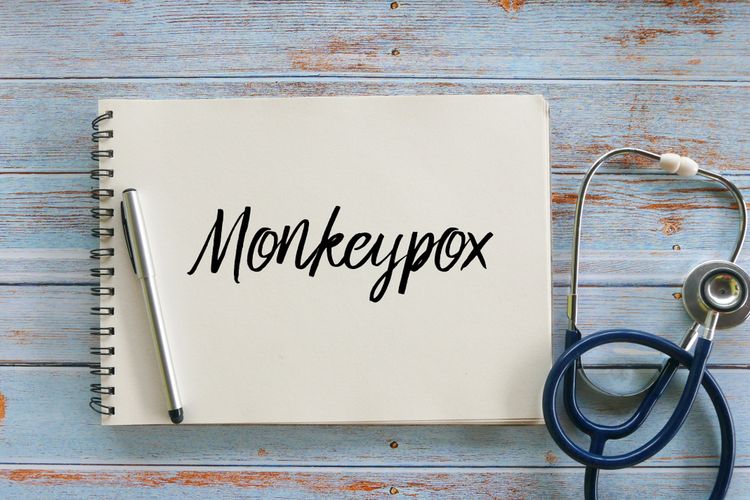 The usual suspects are stirring the panic pot over Monkeypox, and so far our trusted sources of health guidance, like CDC and FDA and NIH, have been silent.  So in the public interest I put forward a two-step program by which every individual can self-protect against Monkeypox.
1.  Do not handle monkeys, squirrels or other rodents,
2.  Do not have sex with anyone who does, or who has open skin sores.
There you go.  Refrain from these two activities and no vaccine required.
More from Dr. Malone, who actually is trustworthy:
Don't be Worried By Monkeypox (Unless it's Genetically Altered!)