If you live and let live, you accept people who behave and think differently from you. The social fabric of the country is changing, but people must learn to live and let live. The opposite attitude is the current practice of denunciation,  the drive to cast into outer darkness anyone who thinks, talks or acts differently than some proscribed standard of political correctness.
This hateful, poisonous spirit sets family, friends and neighbors against one another and undermines our society and civilization.  So enough of the cancerous cancel culture; replace it with tolerance and respect for others.
A another similar expression was written by General John Stark and become the official motto of the state of New Hampshire:

The idea promoted with the NH motto and the Don't Tread on Me phrase is simple, "leave me alone to live in peace, to do what I do best, and as long as my actions do not cause physical harm to others there is no need for your intervention. It is about free will, personal choice, and freedom without rulers or government overloads.
What is so dangerous about this current oppressive social climate is explained by Izabella Tabarovsky drawing on her experience of Soviet Russia to expose the cultural revolution currently attacking the roots of American civil society. Her article at the Tablet is The American Soviet Mentality. Excerpts in italics with my bolds.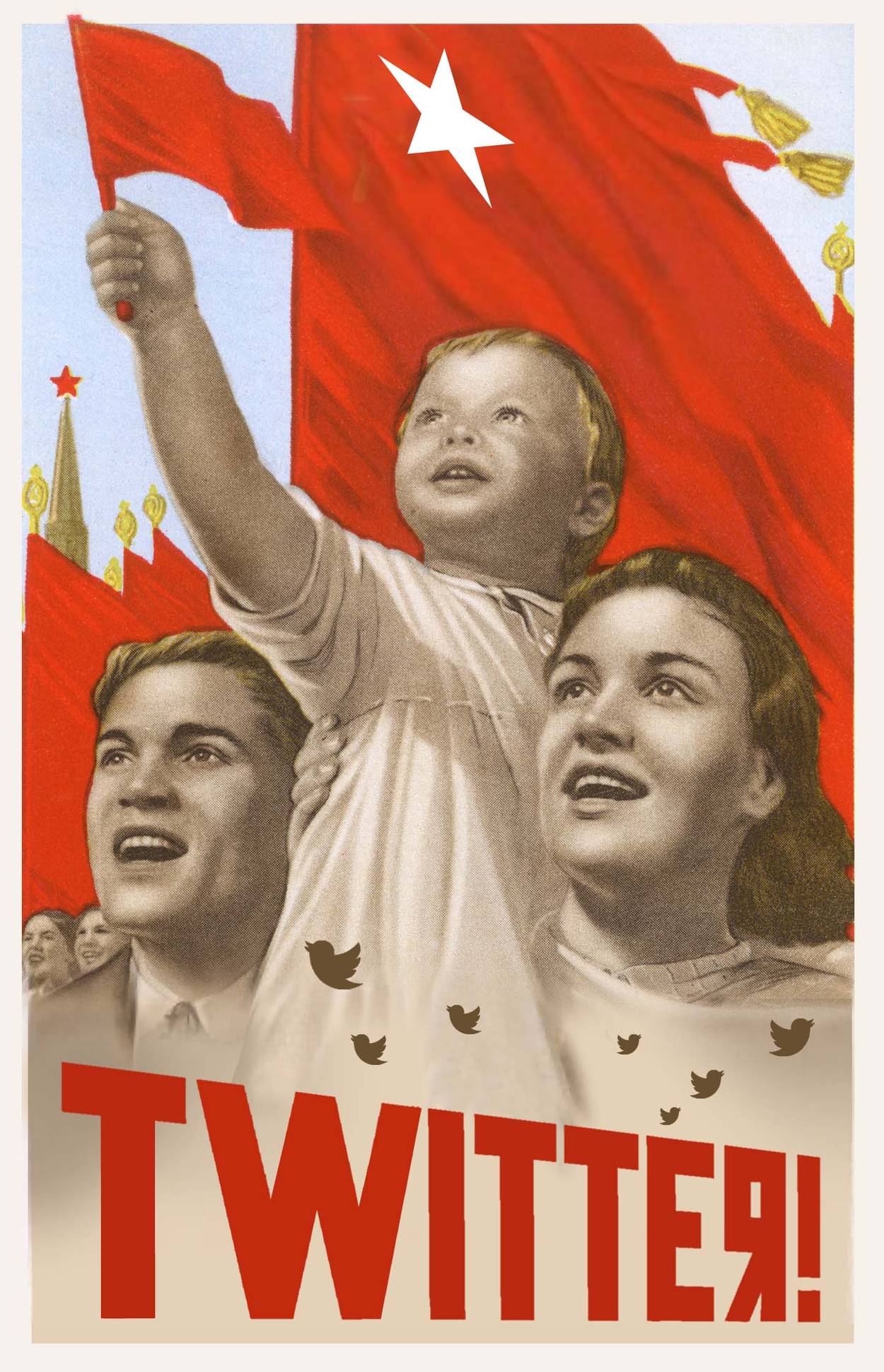 Collective demonization invades our culture
Russians are fond of quoting Sergei Dovlatov, a dissident Soviet writer who emigrated to the United States in 1979: "We continuously curse Comrade Stalin, and, naturally, with good reason. And yet I want to ask: who wrote four million denunciations?" It wasn't the fearsome heads of Soviet secret police who did that, he said. It was ordinary people.
Collective demonizations of prominent cultural figures were an integral part of the Soviet culture of denunciation that pervaded every workplace and apartment building. Perhaps the most famous such episode began on Oct. 23, 1958, when the Nobel committee informed Soviet writer Boris Pasternak that he had been selected for the Nobel Prize in literature—and plunged the writer's life into hell. Ever since Pasternak's Doctor Zhivago had been first published the previous year (in Italy, since the writer could not publish it at home) the Communist Party and the Soviet literary establishment had their knives out for him. To the establishment, the Nobel Prize added insult to grave injury.
None of those who joined the chorus of condemnation, naturally, had read the novel—it would not be formally published in the USSR until 30 years later. But that did not stop them from mouthing the made-up charges leveled against the writer. It was during that campaign that the Soviet catchphrase "ne chital, no osuzhdayu"—"didn't read, but disapprove"—was born: Pasternak's accusers had coined it to protect themselves against suspicions of having come in contact with the seditious material. Days after accepting the Nobel Prize, Pasternak was forced to decline it. Yet demonization continued unabated.
Some of the greatest names in Soviet culture became targets of collective condemnations—composers Dmitry Shostakovich and Sergei Prokofiev; writers Anna Akhmatova and Iosif Brodsky; and many others. Bouts of hounding could go on for months and years, destroying people's lives, health and, undoubtedly, ability to create. (The brutal onslaught undermined Pasternak's health. He died from lung cancer a year and a half later.) But the practice wasn't reserved for the greats alone. Factories, universities, schools, and research institutes were all suitable venues for collectively raking over the coals a hapless, ideologically ungrounded colleague who, say, failed to show up for the "voluntary-obligatory," as a Soviet cliché went, Saturday cleanups at a local park, or a scientist who wanted to emigrate. The system also demanded expressions of collective condemnations with regards to various political matters: machinations of imperialism and reactionary forces, Israeli aggression against peaceful Arab states, the anti-Soviet international Zionist conspiracy. It was simply part of life.
Twitter has been used as a platform for exercises in unanimous condemnation
for as long as it has existed.
Countless careers and lives have been ruined as outraged mobs have descended on people whose social media gaffes or old teenage behavior were held up to public scorn and judged to be deplorable and unforgivable. But it wasn't until the past couple of weeks that the similarity of our current culture with the Soviet practice of collective hounding presented itself to me with such stark clarity. Perhaps it was the specific professions and the cultural institutions involved—and the specific acts of writers banding together to abuse and cancel their colleagues—that brought that sordid history back.
On June 3, The New York Times published an opinion piece that much of its progressive staff found offensive and dangerous. (The author, Republican Sen. Tom Cotton, had called to send in the military to curb the violence and looting that accompanied the nationwide protests against the killing of George Floyd.) The targets of their unanimous condemnation, which was gleefully joined by the Twitter proletariat, which took pleasure in helping the once-august newspaper shred itself to pieces in public, were New York Times' opinion section editor James Bennet, who had ultimate authority for publishing the piece, though he hadn't supervised its editing, and op-ed staff editor and writer Bari Weiss (a former Tablet staffer).
Weiss had nothing to do with editing or publishing the piece. On June 4, however, she posted a Twitter thread characterizing the internal turmoil at the Times as a "civil war" between the "(mostly young) wokes" who "call themselves liberals and progressives" and the "(mostly 40+) liberals" who adhere to "the principles of civil libertarianism." She attributed the behavior of the "wokes" to their "safetyism" worldview, in which "the right of people to feel emotionally and psychologically safe trumps what were previously considered core liberal values, like free speech."  See Update: Stories vs. Facts
It was just one journalist's opinion, but to Weiss' colleagues her semi-unflattering description of the split felt like an intolerable attack against the collective. Although Weiss did not name anyone in either the "woke" or the older "liberal" camp, her younger colleagues felt collectively attacked and slandered. They lashed out. Pretty soon, Weiss was trending on Twitter.
As the mob's fury kicked into high gear, the language of collective outrage grew increasingly strident, even violent.
Goldie Taylor, writer and editor-at-large at The Daily Beast, queried in a since-deleted tweet why Weiss "still got her teeth." With heads rolling at the Times—James Bennet resigned, and deputy editorial page editor James Dao was reassigned to the newsroom—one member of the staff asked for Weiss to be fired for having bad-mouthed "her younger newsroom colleagues" and insulted "all of our foreign correspondents who have actually reported from civil wars." (It was unclear how she did that, other than having used the phrase "civil war" as a metaphor.)
Mehdi Hasan, a columnist with the Intercept, opined to his 880,000 Twitter followers that it would be strange if Weiss retained her job now that Bennet had been removed. He suggested that her thread had "mocked" her nonwhite colleagues. (It did not.) In a follow-up tweet Hasan went further, suggesting that to defend Weiss would make one a bad anti-racist—a threat based on a deeply manipulated interpretation of Weiss' post, yet powerful enough to stop his followers from making the mistake.
All of us who came out of the Soviet system bear scars of the practice of unanimous condemnation, whether we ourselves had been targets or participants in it or not. It is partly why Soviet immigrants are often so averse to any expressions of collectivism: We have seen its ugliest expressions in our own lives and our friends' and families' lives. It is impossible to read the chastising remarks of Soviet writers, for whom Pasternak had been a friend and a mentor, without a sense of deep shame. Shame over the perfidy and lack of decency on display. Shame at the misrepresentations and perversions of truth. Shame at the virtue signaling and the closing of rank. Shame over the momentary and, we now know, fleeting triumph of mediocrity over talent.
In a collectivist culture, one hoped-for result of group condemnations is control—both over the target of abuse and the broader society. When sufficiently broad levels of society realize that the price of nonconformity is being publicly humiliated, expelled from the community of "people of goodwill" (another Soviet cliché) and cut off from sources of income, the powers that be need to work less hard to enforce the rules.
For the regular people—those outside prestigious cultural institutions—participation in local versions of collective hounding was not without its benefits, either. It could be an opportunity to eliminate a personal enemy or someone who was more successful and, perhaps, occupied a position you craved. You could join in condemning a neighbor at your cramped communal flat, calculating that once she was gone, you could add some precious extra square meters to your living space.
The mobs that perform the unanimous condemnation rituals of today do not follow orders from above. But that does not diminish their power to exert pressure on those under their influence.
Those of us who came out of the collectivist Soviet culture understand these dynamics instinctively. You invoked the "didn't read, but disapprove" mantra not only to protect yourself from suspicions about your reading choices but also to communicate an eagerness to be part of the kollektiv—no matter what destructive action was next on the kollektiv's agenda. You preemptively surrendered your personal agency in order to be in unison with the group. And this is understandable in a way: Merging with the crowd feels much better than standing alone.
Americans have discovered the way in which fear of collective disapproval breeds self-censorship and silence, which impoverish public life and creative work. The double life one ends up leading—one where there is a growing gap between one's public and private selves—eventually begins to feel oppressive. For a significant portion of Soviet intelligentsia (artists, doctors, scientists), the burden of leading this double life played an important role in their deciding to emigrate.
Those who join in the hounding face their own hazards. The more loyalty you pledge to a group that expects you to participate in rituals of collective demonization, the more it will ask of you and the more you, too, will feel controlled. How much of your own autonomy as a thinking, feeling person are you willing to sacrifice to the collective? What inner compromises are you willing to make for the sake of being part of the group? Which personal relationships are you willing to give up?
From my vantage point, this cultural moment in these United States feels incredibly precarious.
The practice of collective condemnation feels like an assertion of a culture that ultimately tramples on the individual and creates an oppressive society. Whether that society looks like Soviet Russia, or Orwell's Nineteen Eighty-Four, or Castro's Cuba, or today's China, or something uniquely 21st-century American, the failure of institutions and individuals to stand up to mob rule is no longer an option we can afford.
Comment:  Precarious, indeed.  For Background, See Patriotism vs. Multiculturalism