Hank Campbell writes in Science 2.0 America Leads The World In Controlling Energy Consumption And Emissions – We Should Be Exporting That, Not Solar Dogma.  Excerpts in italics with my bolds.
As the world's most powerful economy, we read a lot about how America needs to do more to use cleaner energy, and less of it.
The data show we already do. Energy is a basic need, like food, and in energy and food America has been a trailblazer in reducing environmental strain. We had a blip upward in emissions from energy when we scuttled nuclear in the U.S. (resulting in a coal surge), but less than two decades later improvements in natural gas had caused coal to be such a non-factor more people are now employed by the solar panel industry than in mining. The energy sector has made such dramatic improvements in emission reductions that President Obama's Clean Power Plan was outdated before it could ever be enacted; the private sector reached what would have been the government's 2025 target for energy emissions in 2017.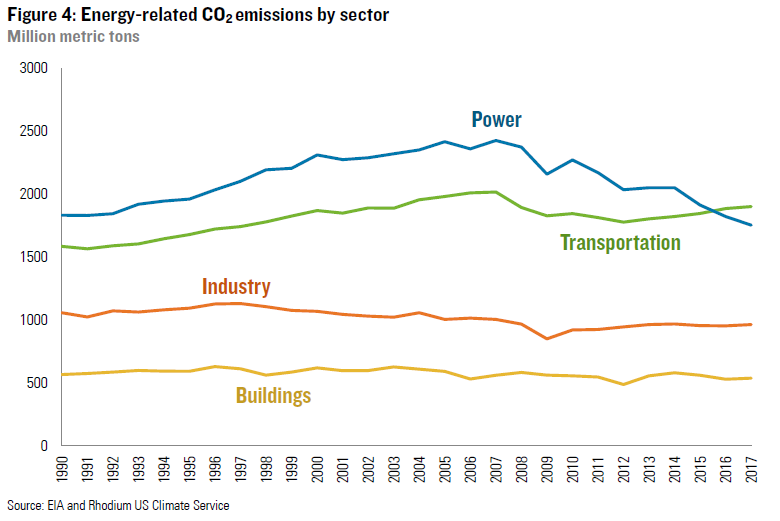 Americans are also good about responsible energy usage. Though there is a political divide about how much climate has changed since the 1950s, and how much of that is due to mankind, there is no political difference when it comes to green efforts like energy conservation. All of us do it. That shows in recent data from the U.S. Energy Information Administration. Though our population continues to grow, our growth in energy consumption has not.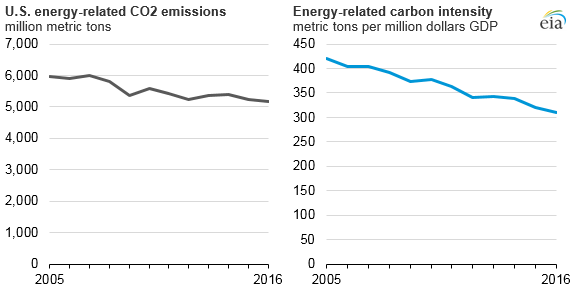 The growth in energy and emissions is instead in Asia and Africa. But even that is not a bad thing when we consider the health hazards of burning wood or dung, as 90 percent of Africa recently did. The developing world deserves a chance to have centralized affordable energy and the benefits to culture that occur when basic needs become cheaper and more money is available for art and libraries and sanitation. Even coal is a reasonable interim solution because of its cost.
The World Health Organisation estimates up to 6.5 million annual deaths are linked to air pollution each year but those are not happening here, we have the best air quality in the world; it is happening in homes where one billion people still burn their own fuel for cooking and heating.
We have done a disservice to poor countries telling the World Bank we would only help finance centralized energy in developing countries if it was solar or wind when we know they can't afford those. We sacrificed sanitation and hygiene in places that need it most.
American science and technology has been a role model for how the world can keep energy affordable and clean. That is what we should be exporting to other countries, not guilt over our success.