Johnathon Turley explains the election process at The Hill America should welcome review for close counts. Excerpts in italics with my bolds and images.
We are finishing only the second of four stages in an election for president. After the voting stage, states began the tabulation stage. We will soon enter the canvass stage, in which local districts confirm their counts and face challenges or recounts. Finally, there is the certification stage, in which final challenges can be raised. In other words, Trump is not deceased yet. Biden has reason to claim his lead as the odds are heavily against Trump. One or two states could flip on a "Hail Mary" challenge. But Trump needs four of those to win in a feat that would hyperventilate Aaron Rogers.
[My Comment: Most of the mass media and all of social media actively campaigned for the Biden-Harris ticket so their declarations of victory are the same as those from the candidates themselves.  With so many states heading for recounts and scrutiny of irregularities, the outcome is not yet determined.  After four years of fake news burying and hiding real news, we now have the challenge to sort between fake votes and real votes.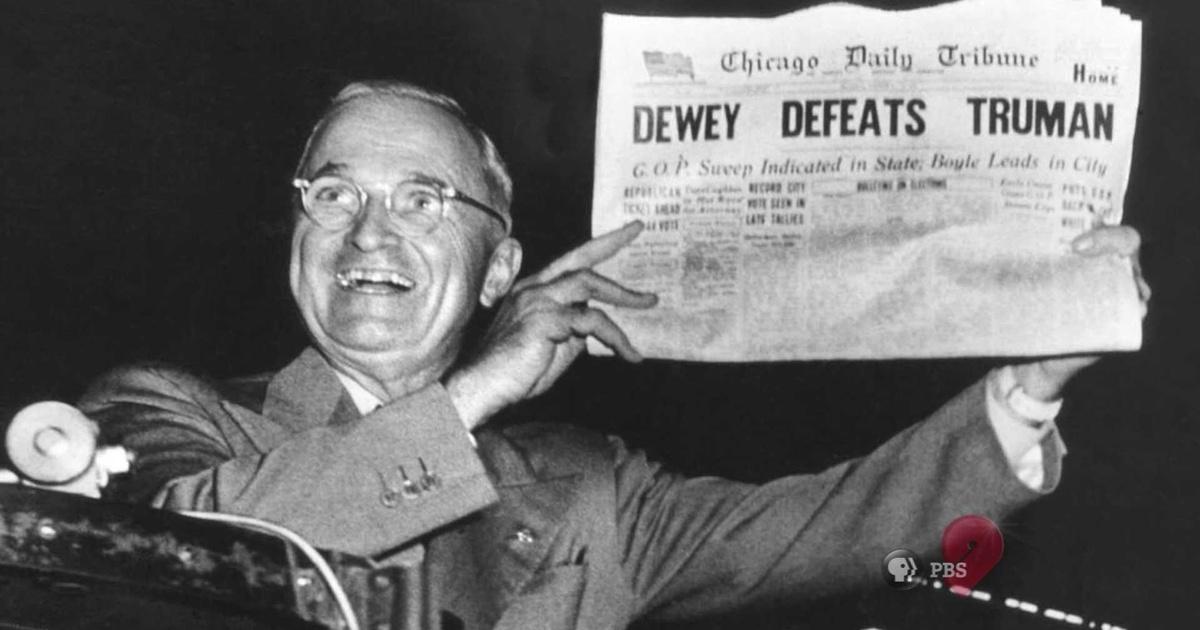 Nor is Trump "unclassy" for not conceding at this point. Democrats and all Americans were surprised the newspapers of record got it wrong in 1948 when Truman prevailed after all four stages of the election.  Nor did Al Gore give up in 2000.  It took 36 days and went all the way to the Supreme Court.  He lost when a crooked election supervisor in Palm Beach county of Florida was found guilty of favoring the Democrat by voiding Bush votes.  As well thousands of military ballots, which favored Bush by a roughly 2-1 margin, were arbitrarily excluded.]
Yet the public should welcome close scrutiny of these swing states. There are valid reasons to examine the figures based on the many unknowns in a new kind of election. The outcome will be determined by millions of mailed ballots in various states, some of which have never used such mailed ballots to this magnitude, and legitimate concerns were raised before the election.
States used rolls that are notoriously out of date and inaccurate. Some changed rules governing signature authentication or are accused of reducing the discrimination levels for machine authentication. In Nevada, the Trump campaign alleged that thousands of votes were cast from out of state and ballots were sent to dead voters. We cannot judge the merits of these claims until we see the evidence. It is difficult to see any problems without greater access to the ballots and the records of tabulation.
Just as some of us remain skeptical of such claims of fraud, it seems as implausible that this untested form of voting was used across the country without major glitches. Officials in cities like Detroit and Philadelphia with histories of election violations said the counts of mailed ballots were almost flawless, a claim difficult to rebut without review.
We need a review of counts in critical states to resolve a crisis of faith. A recent survey found that almost half of Americans lack confidence their ballots will be counted fairly. A Harvard study also found that only half of young black voters believe their ballots are even counted.
This lack of faith in the electoral process has been fueled by the shift to mailed ballots but builds on growing distrust of our political system.