An article at World Oil reports Renewables are growing, but greenhouse emissions will continue to rise, says IEA  Excerpts in italics with my bolds.
LONDON (Bloomberg) – The International Energy Agency's annual report into fuel supply and demand shows a pickup in the rate of growth for wind and solar power.
But that's not enough to curtail greenhouse gas pollution, which is on track to grow through 2040. The findings are a blow to the international effort to rein in climate change and contrast with expanding awareness of the impact humans are having on the environment.
The IEA's report tracks the different paths the world can take, with government policies shaping the energy industry. While clean energy leaves some reason for optimism, the gap is widening between what scientists say is necessary to protect the environment and how industry's energy needs are evolving.
1. Offshore wind is booming …
The global market for offshore wind turbines grew 30% from 2010 to 2018, driven primarily by northern Europe. Now, the technology is entering new regions. China added more capacity last year than anyone else. By 2040 the offshore wind market will become a $1 trillion business, the IEA says. Wind and solar power will push renewables past coal in terms of share of the power market by the middle of the next decade. By 2040, those clean energy sources will provide more than half of the world's total electricity.  [Comment:  Mostly wishful thinking considering what is said below]
2. … but emissions continue to rise
Global carbon dioxide emissions rose for a second year, and the outlook is for continued increase to 2040 unless governments take radical action to hit targets set out in the Paris Agreement. The report shows that efforts to shift the world away from the most polluting fuels are moving too slowly. The developing world's thirst for energy is also lifting consumption of coal and other fossil fuels, pushing more pollution into the atmosphere. [Comment: See at bottom previous post on a Kenyan POV regarding energy development]
3. Coal is the dominant power generation fuel
Global coal demand rose for a second consecutive year in 2018, with three-quarters of that demand coming from Asia Pacific. If global coal policies remain unchanged, then demand will keep expanding for two decades, the IEA said. However, growth will flatten out in that period if countries implement the promises they have already made. Over the past 20 years, Asia has accounted for 90% of all coal-fired capacity built worldwide and many of those new plants still have three decades of burning the dirtiest fossil fuel. [Comment:  US is exporting increasing amounts of refined coal.  See post US Refined Coal Surging
4. Oil demand slows
Global oil demand will hit a plateau around 2030 as the use of more efficient cars and electric vehicles ends an expansion that dominated the past century. While the IEA won't call "peak demand" yet, the stagnation points toward major changes in the oil industry ahead. [Comment: According to 2018 McKinsey report electric vehicles did pass 1 million sold, which is less than 1% (0.66%) of world auto sales.  More wishful thinking.]
5. Quicker growth for natural gas
The world's natural gas will deliver more of the fuel by tanker than pipeline as China's thirst for it has grown by more than a third in the past two years. Demand for gas is set to grow four times faster than oil through 2040. By then, China will import twice as much LNG as India. The share of gas in China's energy mix will rise to 13% by 2040 from 7% now.
Previous Post: The West vs. Africa: Energy Hypocrisy as Seen from Kenya
Suleiman Shahbal writes in Kenya at Standard Media Global warming: Why the West preaches water yet drinks wine.. Excerpts in italics with my bolds.
A few months ago I was with a group of Kenyan politicians in Abu Dhabi. Hosting us for a cup of coffee was my good friend Abdalla Nassir. Abdalla is a serial entrepreneur who owns 94 businesses, including the coffee shop. His 95th business is a steel mill that he was going to open in Djibouti, targeting the Ethiopian market of 80 million people.
I asked him why not in Kenya; the gateway to the Comesa market of 150 million people, to which he replied that the cost of power in Kenya is more than twice that of Djibouti and Ethiopia. One week later, I read that a glass company in Mtwapa had just closed down, with the loss of over 400 jobs. The reason? The high cost of power.
So what do we do? The quickest solution that everyone would like to come up with is solar or wind power. Both, 'clean energy'. The problem is, what do you do when it doesn't shine for three days? Or if there is no wind? You cannot run a hospital hoping for the sun to shine. Those baby incubators or that poor patient being operated on cannot depend on the weather being conveniently agreeable.
We are forced to look for dependable energy or, to use the lingo of the industry, 'base load'. That leaves you with two energy sources – coal or gas. Coal is the cheapest. Gas prices are closely correlated to oil prices, which are very volatile and expensive. Remember that we have fewer industries and jobs because of cost. We have little choice but to go for the cheaper option. But the world doesn't like coal. Why?
Affecting forests
In 2004, the world met in Copenhagen and came to the conclusion that global warming was a real threat to the planet. The world resolved not to allow global temperatures to rise above another 2 degrees.
Anything more would lead to catastrophic changes affecting forests, air, water and the environment. All true so far. No one doubts the disaster of global warming. The solution was either for the world to stop making any new coal plants or for the developed world to reduce their emissions by 10 per cent.
The developed world categorically refused. Such a drastic drop in emission would lead to loss of livelihoods and jobs, something they were not willing to take. So, let us force the poor Third World to stop starting such plants. Let the poor make the sacrifices. Who cares if they lose jobs or new companies? That's why we have such a strong opposition to our coal power.
Shiekh Mohamed Al Maktoum is considered one of the most visionary leaders in the world. After all, he took the desert and transformed it into one of the world's leading cities. He has all the gas and oil in the world, but he chose to build the Hassyn Coal Power Plant of 5,000 Megawatt. That is five times the one proposed in Kenya.
Do you think he is unwise to use coal when he has all the other alternatives? Turkey, one of Europe's major economies, gets over 70 per cent of its power from coal and it is building a new one called Karabiga plant of over 1,500 megawatts. South Africa gets over 90 per cent of its power from coal. Do you think all these people are unwise?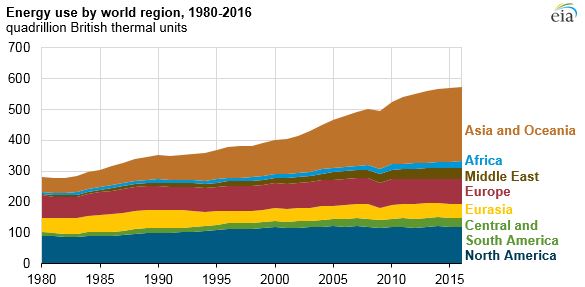 Acceptable levels
Golda Meir, former Prime Minister of Israel once said: "there comes a time in every nation when they have to make sacrifices with their conscience and to make hard choices''. Kenya is now at that cross point. Either we make that difficult choice and use the cheaper coal and create those jobs – or spend another 20 years dreaming of industralisation and job creation. Fortunately for Kenya, over 90 per cent of our power is from clean energy, mainly geothermal and hydro so the world can forgive us for trying to create jobs.
Chemicals can be deadly if used in excess. For example, 500mg of paracetamol (Panadol) will cure you, but 5,000 grams will kill you. That is the logic of chemistry. The same logic applies to all emissions from a coal plant, whether it be sulphur, carbon-dioxide or nitrogen. What is acceptable and what is not? The World Bank has set the standards that are acceptable and the proposed coal plant in Lamu meets all the requirements – and the day they don't meet those standards then shut it down. No point arguing about the chemicals without stating the acceptable levels.
I am writing this in Lamu and I have to admit that I am one of the promoters of the coal plant. I am from Lamu, my family lives here and no one can claim to love this place more than I do. I would never do anything that would harm my people. However, there is no greater pollution than having millions of our youth remaining jobless and having their ambitions crushed through loss of hope. To quote Golda Meir, we need to make sacrifices with our conscience and bring the cheap power. Even if this annoys our rich friends.
Mr Shahbal is Chairman of Gulf Group of Companies
Summary
So wealthy elites in Europe and North America get to take virtuous postures on the imaginary problem of global warming, while Africans pay the price.  Racism anyone?  They are not asking for reparations, just letting them play by the same rules other nations used to build prosperous and healthy societies.