Definition "chump": A foolish or easily deceived person.
Update March 21, 2022
In this overheated time of school kids in the streets and elected "adults" declaring emergencies without any understanding of what is or is not happening, it may help to know how we got here.
Why are so many people taken in by climate alarms? The question is often on my mind, especially when tens of thousands attend UN conferences like Glasgow, or when hearing the caterwauling in the media over the climate scare of the week. Recently while watching a football game, my escape from the issue was interrupted by a commercial break that included a flaming earth on the screen for a few seconds. It was an ad for Discovery Channel including the image above.
[Old joke:  I don't know if they are using subliminal advertising, but yesterday I went and bought a tractor.]
And in a flash I realized how several factors are driving warming suckers into a fearful frenzy.
Firstly, The power of images over words and thinking.
A picture is worth a thousand words. (Sometimes attributed to Chinese)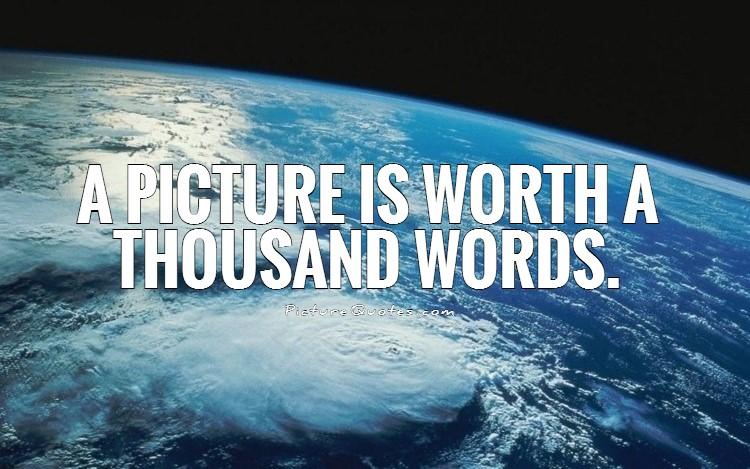 The Asian attribution is doubtful, but Confucius did say something similar:
Second, We are immersed in imaging technology, entrancing the public. I have no interest in post modern philosophers, but in this sense they are onto something perverse: We are mistaking images for realities.
Third, Pied Pipers are using the media to put us under their spell.

A key point in the fable is the piper's ability to put a spell on the children, and thereby rob the village of their future.  And he did this to get leverage over the council when they refused to pay for exterminating the rats. Our children have been brainwashed with environmental activism since preschool, and educators have taken Confucius to heart:  The process goes beyond preaching, to videos, posters and projects.
Fourth, Our embrace of mass and social media makes us suckers for fake news, including climate claims.
Note that the majority are not confident to discern fake from real news.  Even worse, today's "fact checkers" operate out of spin rooms.
Fifth, Social proof is now all that matters.
Finally, the drumbeat of climate alarms imprints ever more deeply a false assumption.
It doesn't matter if any particular climate claim is false or exaggerated, the communications continuously reinforce the underlying myth of the Garden of Eden:  Nature is perfect and eternal so long as humans don't mess it up.
The reality is more subtle and complex.  Humans are also a force of nature, and with our self-awareness we have the ability and responsibility to add order and purpose to the rest of nature.  Go to Kyoto and watch the landscapers labor for hours to fashion an exquisite Japanese garden, the fruition of collaboration between humans, plants, water and rocks.  Humans can and do improve on nature by taming destructive natural forces to preserve and enhance living structures.
The UN IPCC process is a blind alley, a path to nowhere.  It plays upon fears and guilt feelings.  Worse, it distracts from rational programs of actual environmental stewardship.  I fear it will only get worse in the next 12  10  8 years:
See also Brits Run Con Game at Glasgow COP